Module Objective
The Fund and Finance Heat Action step provides guidance on how to identify funding and financing options for risk reduction, preparedness, and response interventions, including how to leverage private actors, public funding, and community resources.
Implementing heat risk and impact reduction projects necessarily involves finding sources of funding and financing, which will depend on the type of project being considered, who is involved, the context, budget, and creditworthiness. Identifying the potential returns from a given project—both economic and health benefits—is often the first step to make the case for either funding or financing.
You can advance this step in parallel with Develop an Education and Engagement Strategy and Explore Heat Adaptation Solutions. This step should be initiated prior to or as a component of Create a Heat Action Plan.
Paying for heat risk and impact reduction projects
There are many different funding and financing options available, ranging from grant funding to humanitarian, development and philanthropic sources, through to private sector financing instruments. Given recent interest in climate resilience projects, there are funding mechanisms available to support adaptation and mitigation measures, such as the Green Climate Fund or the Adaptation Fund. The private sector is increasingly interested in investing in these projects as well.
A government may also utilize traditional finance sources, loans or public-private partnerships to invest in adaptation measures in a manner similar to how a city might finance a bridge, for example.
Funding sources for long-term heat adaptation projects
Intergovernmental transfers
Taxes
Land value capture
User fees/tariffs
Fines/penalties redirected for other uses
Official development assistance
Dedicated climate funds
Resource:
Beating the Heat
For a description of potential funding sources to support urban infrastructure projects, see pages 182, 185, 190, and 191 of from the Beating the Heat handbook developed by the Cool Coalition, the UN Environment Programme, RMI, Global Covenant of Mayors for Climate & Energy, Mission Innovation and Clean Cooling Collaborative.
Financing sources for heat risk reduction projects
Development finance
Government-issued debt
Public-private partnerships
Resource:
Funding and financing sources for heat wave response
Even in cities with considerable cooling infrastructure in place, some heat-related risk will still exist during heat events. Disaster risk finance instruments help to ensure that the government has liquid assets to put toward responding to (or anticipating) a heat event, for example using insurance. These instruments can fund the immediate response necessary to save lives during a heat wave, from setting up cooling centers to running awareness campaigns, as well as to help meet huge costs to businesses, governments, organizations, communities and households in terms of wider health impacts, reduced productivity and damage to infrastructure.
Around the world, various frameworks and pilots are being explored or developed for heat risk transfer or related humanitarian interventions including forecast-based humanitarian payouts during heat waves by, for example, the Start Network in Karachi, Pakistan and the International Federation of Red Cross and Red Crescent Societies (IFRC) in Hanoi, Vietnam, and commercial options in Delhi, India and California, United States. These are examples of a new type of mechanism for ensuring that cities have the funds on hand, when they need them, to roll out a heat wave response plan.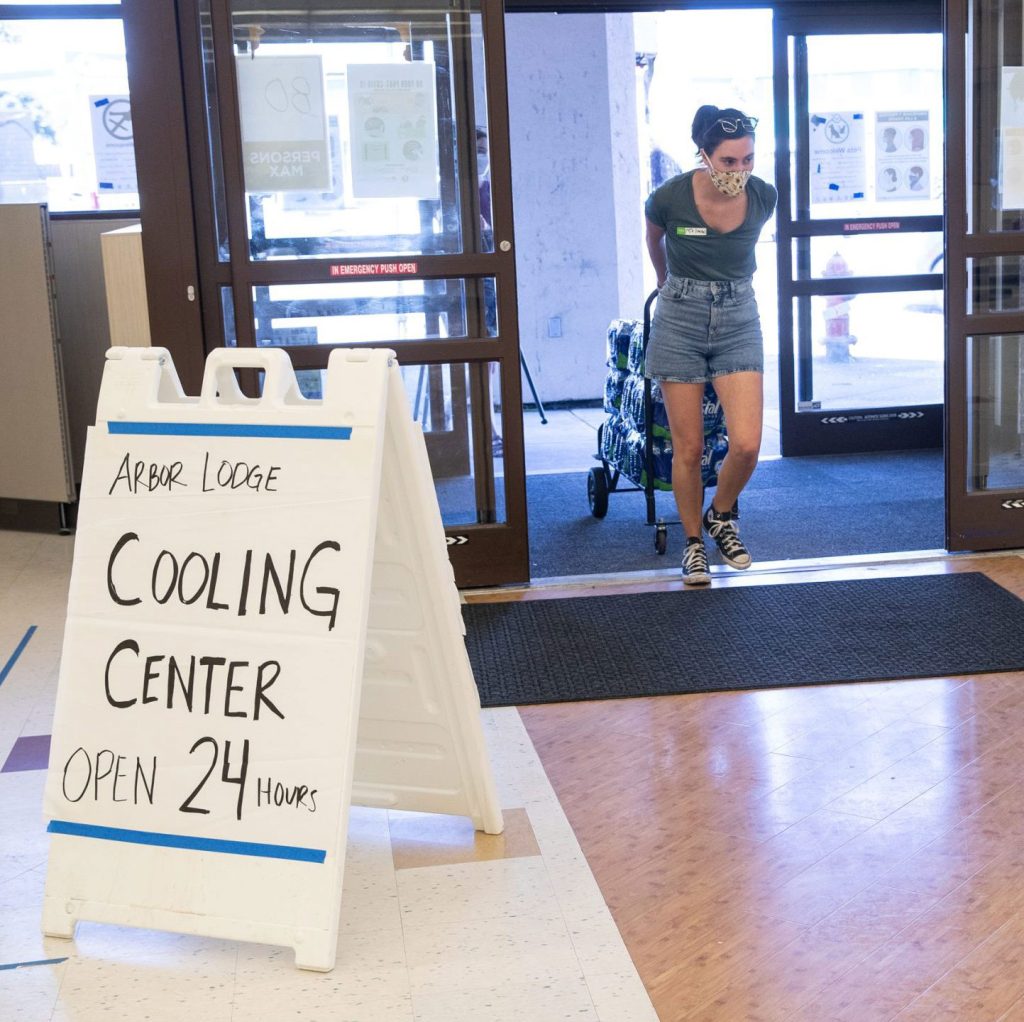 You've completed Finance and De-Risk Heat Adaptation Projects.
Either continue exploring the "Plan" modules below or jump ahead to the "Implement" or "Assess" phases.
Please contact Kurt Shickman, Director of Extreme Heat Initiatives at the Adrienne Arsht-Rockefeller Foundation Resilience Center, at kshickman@atlanticcouncil.org if you have any questions.
Continue navigating the Heat Action Platform Modules