About Humanitarian Service Points
Humanitarian Service Points (HSP) provide assistance to migrants at points of departure, along migratory routes, and at destination points, indiscriminate of legal status. Taking a variety of forms, from vans and tents to shipping containers, they serve as an indiscriminate lifeline that can move people from crisis to safety, security and longer-term well-being. Supported by the IFRC, local governments, and many other stakeholders, HSPs are operating in the Americas, Africa, Asia Pacific, Europe, and Middle East/North Africa to provide necessary, life-saving services to migrants.
Arsht-Rock is partnering with the IFRC to expand the reach and depth of services provided by HSPs. Through its communications and advocacy capacity via the Atlantic Council's platform, technical assistance, and extensive network, Arsht-Rock highlights and supports the on-the-ground efforts of Red Cross National Societies.
The challenge of global migration
Nearly 85 million people around the world have been forcibly displaced from their homes and communities, with climate change being a major driving force behind this movement.
After relocating, often to urban areas, migrants continue to face new dangers, including extreme heat.
As with other climate hazards, these effects are felt more severely by those living under economic hardship and facing other forms of political and social exclusion; the urban poor, migrants among them, often simply lack information and resources to prepare for and respond to heat waves.
Walking alongside migrants – from crisis to stability and prosperity.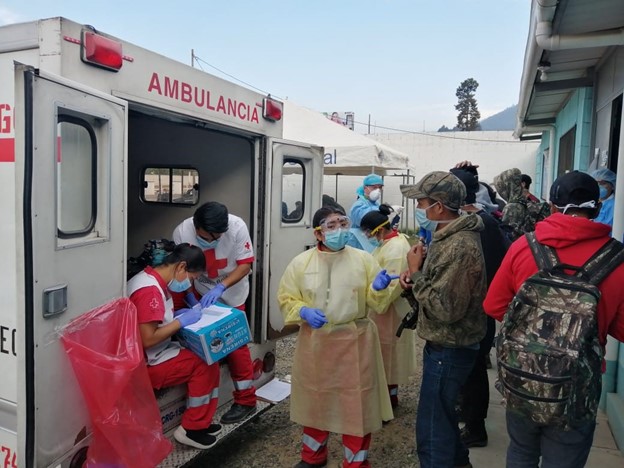 Providing services to migrants
Millions of people are displaced from their homes each year. In this time of vulnerability, the HSPs provide life-saving services, including:
Information provision;
Restoring family links services;
Safe referrals;
First aid;
Basic health services;
Mental health support;
Food distribution;
Non-food item distribution;
Communication; and
Connectivity.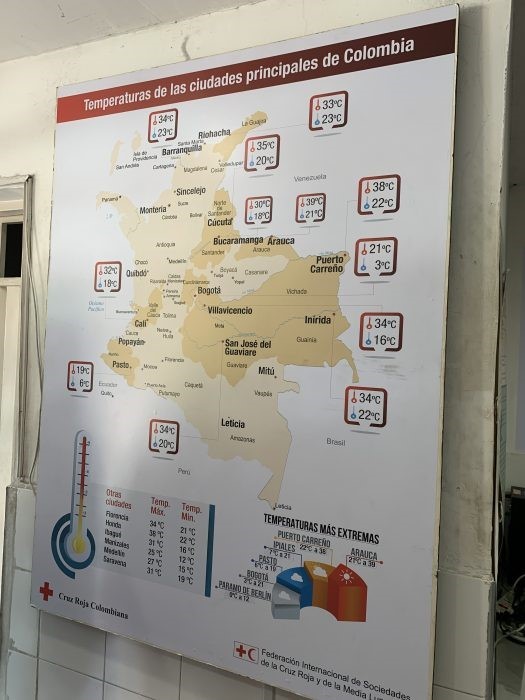 Reaching at-risk migrant communities in vulnerable cities
In the face of existing vulnerabilities associated with displacement, migrants are also confronted with the compounding challenges of climate change—especially among urban populations. Despite this, most current route-based support systems for migrants don't reach cities. Arsht-Rock is partnering with IFRC to change the landscape of migrant aid and target low-income urban areas with the HSPs.
With the unparalleled trusted reputation of the Red Cross, migrants in busy city settings can recognize HSPs as places for protection, help and reliable guidance. This access enables Arsht-Rock to impart potentially life-saving actionable guidance on preparing for and responding to heat waves.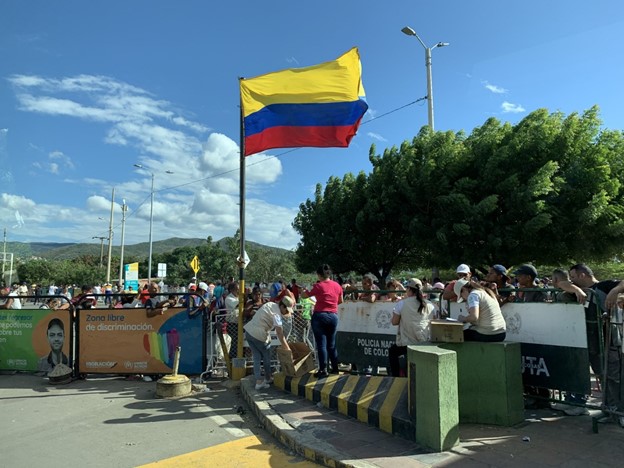 Advocacy, communications, and direct support to HSPs
Through content, such as blog posts and events, Arsht-Rock is complementing the work of the IFRC and the Red Cross National Societies. Arsht-Rock is providing direct support to HSPs in all five working regions, highlighting the on-the-ground work of the HSPs while advocating for a global perception of migrants as contributors and some of society's greatest assets. Arsht-Rock also supported the creation of a digital "HSP Toolkit," providing many benefits, such as:
Accessibility through a mobile interface;
Multilingual capability with more than 80 languages available;
Hyperlinks with printable documents;
Content editing -to keep the content relevant and up to date;
Tracking users' behaviour and users' feedback to ensure a learner
Image gallery
Explore more