—
About the Urban Horticulture Initiative
Arsht-Rock launched the Urban Horticulture Initiative (UHI) in Chennai, India, in partnership with the Chennai Resilience Center at Care Earth Trust to build local resilience to extreme heat and address compounding risks and pressing needs, such as food insecurity and loss of livelihoods among some of the most at-risk communities among Chennai's 8 million residents.
The first nature-based solution under this initiative is the Mobile Vegetable Garden Kits program. The concept for the Garden Kits program emerged during the COVID-19 pandemic when at-risk urban communities in Chennai experienced unexpected burdens from significant job loss, less mobility under lock-downs, and related inability to afford food.
By providing a do-it-yourself, low-cost and easily replicable method to grow produce in homes, schools, and other community spaces, the UHI's Mobile Vegetable Garden Kits address emergency and short-term food needs while setting the stage for at-risk people to cool their immediate environments.
Extreme heat in Chennai, India
Over the past 10 years, the city of Chennai has seen temperatures rise by 1.6°F and experienced 'heat island' effects that can elevate local temperatures by 5–7 °F. Largely due to climate change and rapid, unplanned urbanization, Chennai's natural ecosystems—such as trees—have experienced severe depletion and degradation that hamper their ability to cool the city. 1.5 Million more Indians are projected to die each year from extreme heat due to climate change by 2100.
Urban Horticulture Initiative benefits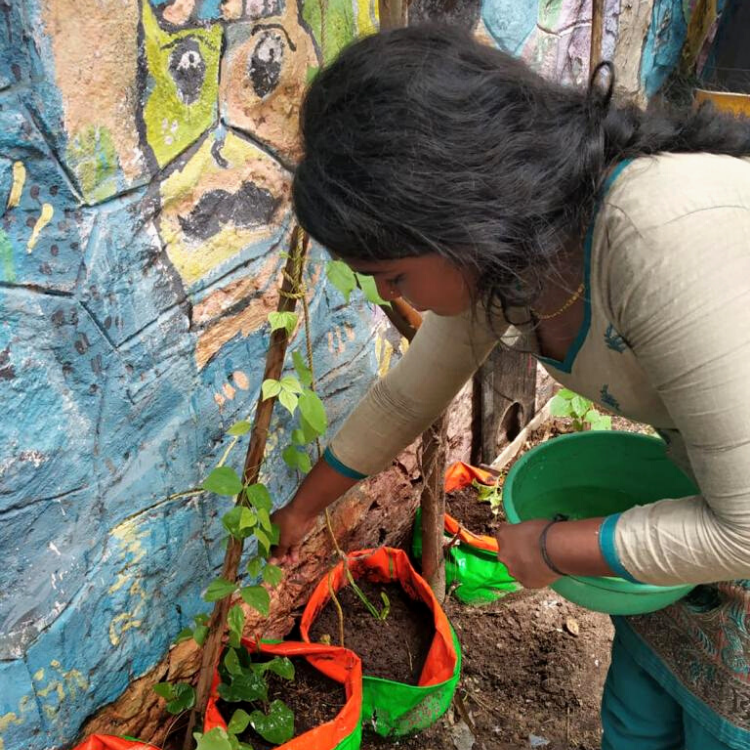 Tackling food insecurity
Consisting of organic seeds, soil, fertilizer, and containers, the Garden Kits offer residents who do not own land the ability to produce food and have the potential to establish a new means of supplementing their daily diet with nutritious produce. Furthermore, it created the potential to establish a new means of income through the sale of excess produce.
In Chennai, target groups will include slum resettlement colonies, homeless shelters, and anganwadis (daycare centers) as well as local public schools.
Providing a green cooling solution for homes and neighborhoods
The 'green solution' of Mobile Vegetable Garden Kits offers vulnerable city residents exposed to extreme heat a solution to cool their homes and neighborhoods.
As dangerous temperatures become more prevalent in urban settings, introducing tree canopy and greenery on balconies, entryways, windowsills, and rooftops will help to cool heat-prone households.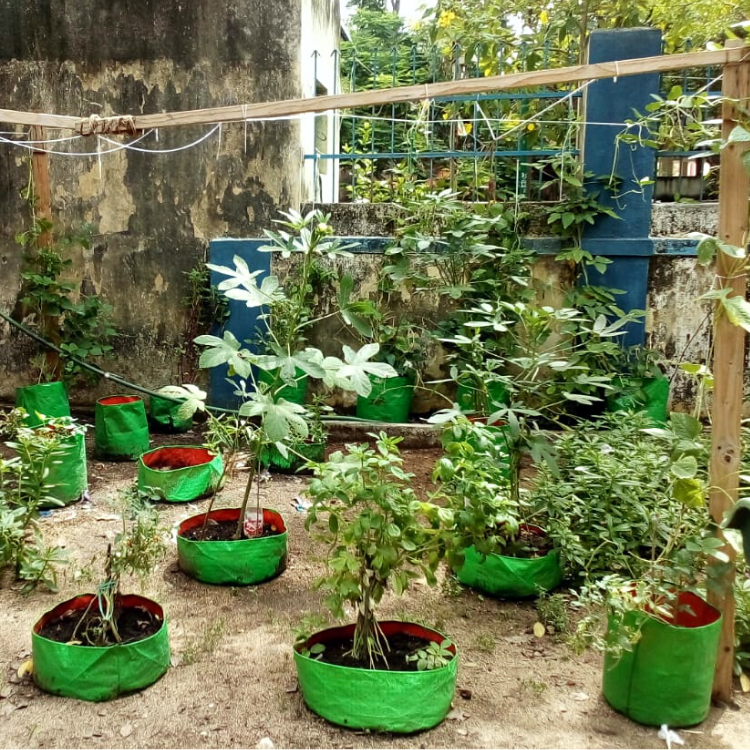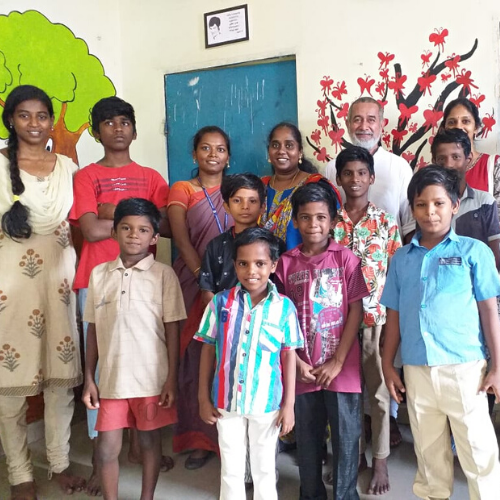 Community engagement
Women, as teachers and primary caregivers at home, lead the Initiative's implementation. By imparting skills and knowledge to those around them, they drive community engagement and cultivate ownership of the program. As UHI's Mobile Vegetable Garden Kits program gains community momentum, the skills may be passed on from one generation to the next.
Urban Horticulture Initiative in action
–
–
Explore more