Mobile Garden Kits: Addressing Food Insecurity Amid a Pandemic
Within two months of initiating a COVID-19 emergency response program, nearly 4,500 people received critical food rations along with seedlings for mobile garden kits that would yield fresh vegetables and greens in as little as three weeks.
By Rebecca Scheurer, Nidhi Upadhyaya, Owen Gow Fri, Dec 18, 2020
Imagine a world where you can grow your own food in just three weeks. After careful, daily watering, you are able to walk over to your windowsill or out onto your balcony and bring in fresh produce for your family's dinner. If you grow more than you need, you can share your harvest with your neighbors and extended family or sell the excess to supplement your paycheck.
While this idea may sound feasible and within reach for some, it stands in contrast to current realities for many of the poorest communities around the globe. It was a harsh enough reality even before families had their incomes and sources of food disrupted due to the COVID-19 pandemic with 135 million people estimated to be at risk of acute food insecurity – and the pandemic has nearly doubled that number. The Adrienne Arsht-Rockefeller Foundation Resilience Center (Arsht-Rock), in partnership with the Chennai Resilience Center in Chennai, India, has undertaken an effort to make the aforementioned scenario a possibility for over 80,000 residents, through the widespread distribution of mobile garden kits to some of the city's most at-risk communities.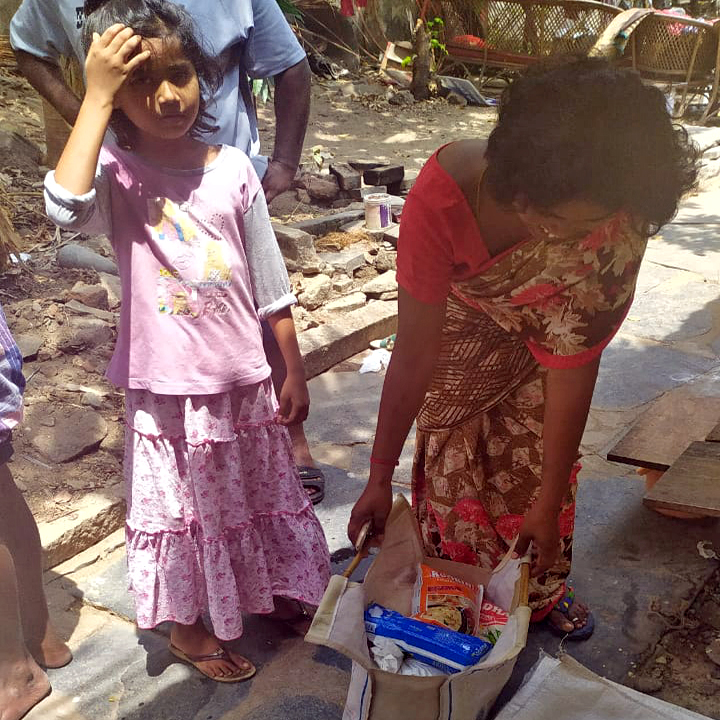 Arsht-Rock is committed to reaching One Billion People by 2030 with resilience solutions to climate change and related challanges. Prior to the pandemic, we established a partnership with Chennai's Chief Resilience Officer, Krishna Mohan, to launch an initiative that focused on reducing people's exposure to extreme heat and supplementing school food programs with rooftop and community gardens. The adverse impact of climate change on Chennai has weakened the social fabric and physical infrastructure for many in at-risk communities, and the pandemic compounded the risks they were facing. People in these communities rely largely on a daily paycheck to support their families, and children receive their meals from their school's mid-day meal program. Due to the pandemic, school closures and loss of employment forced families to fight for basic food items. Many who had migrated to the city of Chennai from other parts of India for work and an income that could support their families back home were forced to go hungry and struggled to go back to their hometowns due to travel restrictions. In doing so, they had to make a choice between staying safe and healthy or staying employed.
In light of the dire and rapidly unfolding pandemic situation, by April of 2020, Arsht-Rock pivoted to an emergency response program. Within two months, nearly 4,500 people received critical food rations along with seedlings for mobile garden kits that would yield fresh vegetables and greens such as spinach and beans in as little as three weeks. We partnered with on-the-ground organizations including the Information and Resource Centre for the Deprived Urban Communities (IRCDUC) and Pudiyador who were already serving the most vulnerable in Chennai, and in doing so reached low-income communities including migrants, women and children in slums, and people living in homeless shelters. Our goal was to support these individuals and families with a user-friendly solution that could provide relief in a short amount of time but also sustain, with care, for the future. Women in these communities were also provided with training to maintain the plants to ensure maximum returns on their produce. While these gardens feed families now, they also have the potential to teach families how to grow nutritious food in the future, enhance overall health, provide a new source of income and cool homes against rising temperatures.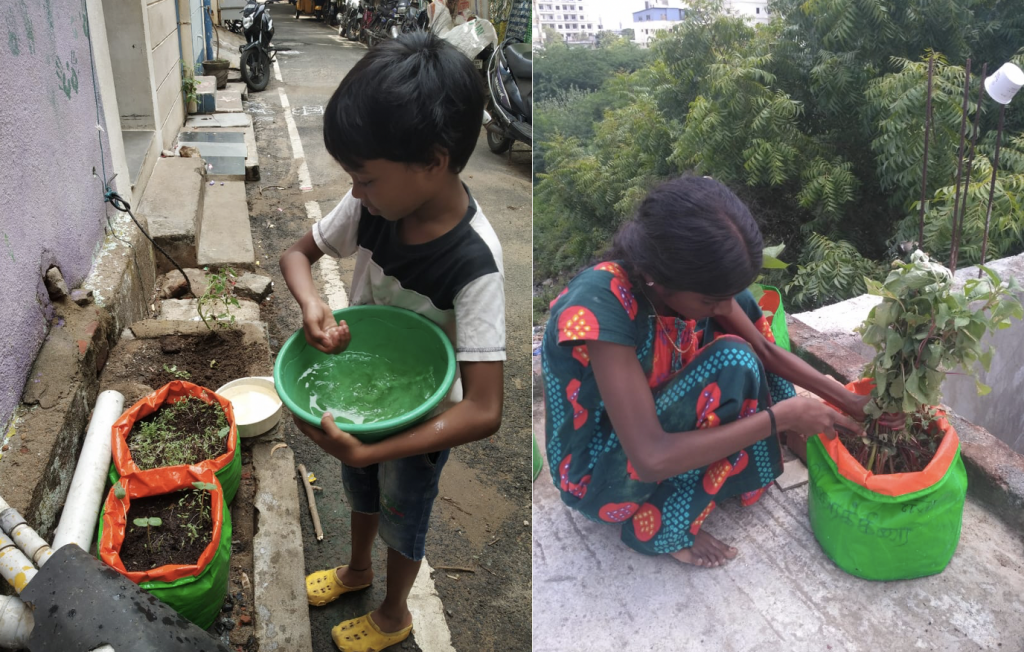 We will use mobile gardens in Chennai as a tried-and-true method of putting families' livelihoods and access to food back in their hands. Beyond the 80,000 residents in Chennai we aim to reach with this resilience solution, we believe at-home gardening can truly be the gift that keeps on giving to individuals and families in other cities worldwide. The pandemic has disrupted countless lives and has revealed the cracks in our societies, economies, and governments. There is no bouncing back to the reality that existed before COVID-19, but the communities we work with have demonstrated extraordinary resilience to adapt and recover. Mobile gardening may be a simple next step, but one that holds immense potential to reach those most in need to bounce forward this time.