Freetown on the frontlines of climate action: The city's plan for extreme heat
Freetown, Sierra Leone launched its Climate Action Plan and Heat Season campaign to empower residents with the knowledge and tools they need to protect themselves from climate-driven extreme heat.
Fri, Jan 20, 2023
Freetown's fight against the impacts of climate change
Freetown, Sierra Leone is no stranger to the devastating impacts of climate change. The capital of one of the most climate-vulnerable countries, Freetown experiences lethal landslides, coastal erosion, annual flooding, and extreme heat.
It is also a city that is taking decisive action to respond to this threat. In January 2023, Mayor Yvonne Aki-Sawyerr took a significant step in protecting the citizens of Freetown from climatic events by announcing the city's first Climate Action Plan.
"What we've done with the climate action plan is…to look more broadly at all the factors that are causing climate change, but also the effects of climate change on our daily lives and to look at how we can work together with our communities to address them," Mayor Aki-Sawyerr stated at the launch event for the action plan.
The plan will build more resilient communities with the support of many stakeholders, including the government, the private sector, NGOs, and— most importantly— Freetown's residents. Chief Heat Officer (CHO) Eugenia Kargbo echoed the importance of engaging all levels of Freetown's civil society, during the launch event, saying, "Cities are on the frontline of climate change. They are part of the problem and must be part of the solution."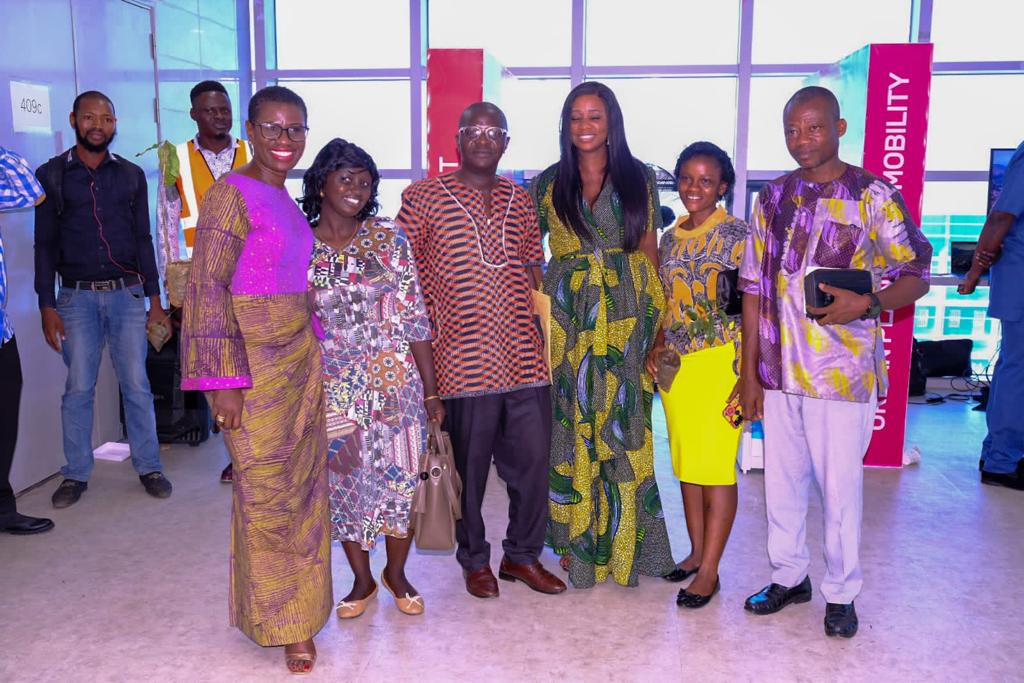 Extreme heat: silent no more
While extreme heat is often called a "silent killer"—striking without the same visible destruction of climatic events like hurricanes or floods—the detrimental impacts of rising temperatures are keenly felt by the Freetonians. In a survey conducted by the city government, 94 percent of respondents said Freetown is hotter now compared to five years ago, and 82 percent reported that they are very sensitive to extreme heat.
In order to respond to this danger that cuts across sectors and threatens the lives and livelihoods of many in the city, CHO Eugenia Kargbo developed the Heat Season Campaign that was launched alongside Freetown's Climate Action Plan. The Heat Season Campaign will ensure that "heat is silent no more" through its multipronged approach to increasing communities' resilience, including:
Identifying Urban Heat Island (UHI) and hot spot areas: With the support of the United States' National Oceanic and Atmospheric Administration (NOAA), the city will assess air pollution levels as well as the health and economic impacts on Freetown's citizens. By understanding the neighborhoods and communities most vulnerable to heat, the city can more efficiently and effectively target interventions and protect the most vulnerable communities. This is one of the first projects NOAA has led outside of the United States to inform the design of heat adaptation strategies.
Raising awareness and educating people on how they can protect themselves when temperatures soar through public outreach. The city plans to contact 10 percent of Freetown's residents with climate education messaging through weekly SMS blasts.
Promoting innovative solutions like the market shade cover project implemented by Arsht-Rock, Innovation SL, and Freetown City Council to protect women and girls from extreme heat. Through this initiative, shade covers and solar lights are being installed in three of Freetown's largest open-air markets, protecting an estimated 2,300 market women.
Inclusive solutions for a heat-resilient community
Both Mayor Aki-Sawyerr and CHO Eugenia Kargbo have emphasized that the success of Freetown's Climate Action Plan and its Heat Season Campaign is contingent upon ensuring that all Freetown residents, including poor and marginalized groups, are included in and benefit from them.
With over a million residents and more than 100,000 people moving to the city each year in search of employment, Freetown is experiencing rapid urbanization and unregulated development that has both exacerbated the urban heat island effect and left many vulnerable to extreme heat and other climate disasters. Many laborers live in informal settlements in homes constructed from metals that absorb and retain heat. With over half of Freetown's workforce laboring outdoors—most of whom are women and girls—a significant percentage of the population has little protection from the dangers of rising temperatures.
At the market shade launch, Mayor Aki-Sawyerr spoke in English and Krio, the lingua franca in Sierra Leone, to ensure that no one was left out of the discussion. In Freetown, Mayor Aki-Sawyerr and CHO Eugenia Kargbo are creating inclusive solutions that protect the most vulnerable members of every community. Under their leadership, heat adaptation solutions are building a brighter and cooler future in Freetown.
Explore More