What is a Chief Heat Officer?
Extreme heat poses great risks to cities and will continue to grow more dangerous each year. Cities are already warmer than surrounding areas due to the urban heat island effect, and as urban population growth continues to rise, so too will the number of people impacted by this threat. By 2050, heat waves will affect more than 3.5 billion people worldwide – half of them living in urban centers—affecting human lives and livelihoods.
To address this danger, Arsht-Rock and the Extreme Heat Resilience Alliance (EHRA) created and piloted the world's first Chief Heat Officer (CHO) positions. These officials are responsible for unifying their city governments' responses to extreme heat. They are charged with accelerating existing heat protection efforts and initiating new work to reduce the risks and impacts of extreme heat for their residents and constituents.
We work hand-in-hand with the CHOs to identify, develop, and implement strategies and priorities, accelerating heat resilience in the short term, and laying a foundation for sustained resilience in the medium, and long term.
Why do cities need Chief Heat Officers?
Climate change is amplifying the "heat island effect," where cities are often several degrees warmer than nearby rural areas. This is caused by materials prevalent in urban environments, like concrete and metal, absorbing and radiating heat, and exacerbated by limited green public spaces, which would help cool communities.
About 20 percent of the most populated cities in the world could warm by more than 4°C by 2050 and about 25 percent could warm by more than 7°C by 2100. The average city could lose about 1.4–1.7 percent of GDP by 2050 and 2.3–5.6 percent of GDP by 2100 to heat-related losses, and the worst-off cities could lose 10.9 percent of GDP to heat by 2100.
What does a Chief Heat Officer do?
A major challenge in tackling heat at the city level is that while many city government departments oversee heat wave-related preparedness, response, and recovery, they often do not have a unified response aimed at marshaling their resources to that they identify and target the most pressing problems effectively. This can make it difficult to align their efforts with community organizations and other stakeholders which may be working to address different aspects of this issue. By putting one person in charge of coordinating dispersed efforts both inside city government and across the private sector, this role helps to break down silos.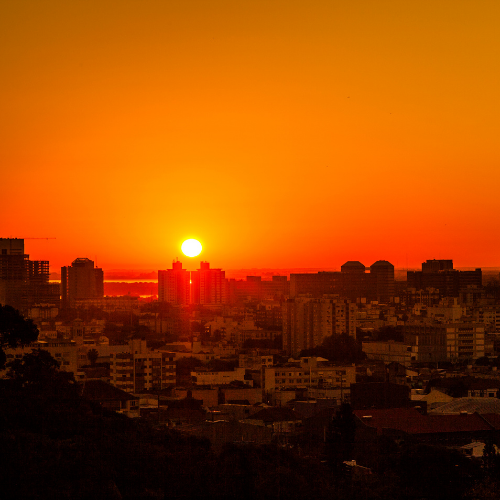 Chief Heat Officers' core responsibilities include:
Raise awareness of extreme heat risk and solutions with their constituents and peers
Identify communities and neighborhoods which are most vulnerable to extreme heat
Work to improve planning and response to heat waves
Coordinate stakeholders
Implement long-term heat risk-reduction and cooling projects
How are Chief Heat Officers appointed?
Chief Heat Officers are appointed by local officials who have made heat action a priority for their government. When mayors or other leaders create an officer position and appropriate resources to fight the impacts of extreme heat, they are investing in a more climate-resilient future and reducing current losses in lives and livelihoods to the climate crisis.
Arsht-Rock is committed to piloting a CHO on each continent. We have developed job descriptions and engaged our EHRA members to fully support the goals and activities of the CHOs.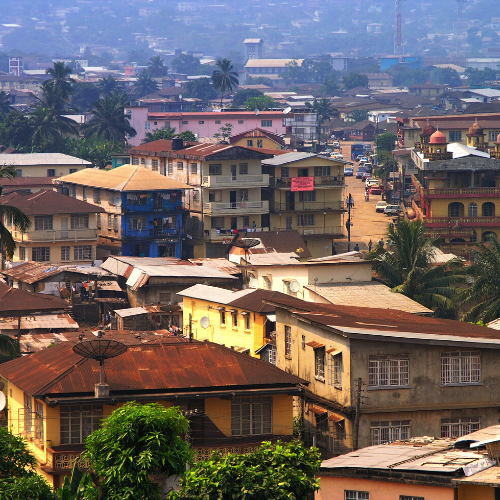 Meet our Chief Heat Officers
Since the first CHO was appointed in 2021, these climate leaders have taken critical action in their respective cities. They have spearheaded projects that range from installing cool pavements and roofs to mitigate the heat island effect, to categorizing heatwaves to help residents prepare for extreme events, to planting trees to create canopy. Through their advocacy and project implementation, they are critical to increasing urban populations' resilience.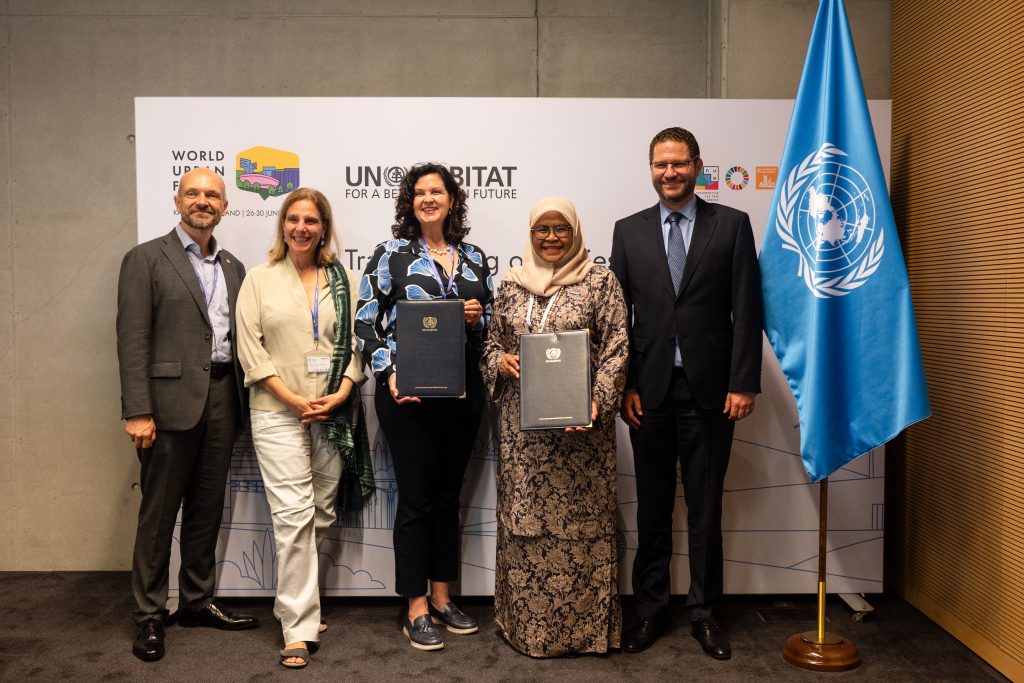 Our newly appointed global Chief Heat Officer
On June 29, Eleni Myrivili became the first global Chief Heat Officer through a joint appointment by UN-Habitat and Arsht-Rock.
Eleni will facilitate the collaborative partnership between the two organizations, bringing resources to UN-Habitat cities & sharing adaptation solutions that protect people & livelihoods.
Explore more