"Me muero de calor": How Santiago is building local solutions for extreme heat
Thu, Apr 27, 2023
In Santiago, Chief Heat Officer Cristina Huidobro is building local solutions for climate-driven extreme heat. In her first year in the role, she has put heat on the agenda, building climate resilience with a heat wave categorization system and innovative heat-health solutions.
In 2023, Santiago, Chile was devastated by record-breaking temperatures and wildfires, which blanketed the capital with smoke and threatened the health of its residents.
While fires are a visible example of extreme heat, they are just one of the dangers that soaring temperatures pose. Climate-driven extreme heat is a "silent killer" that many people do not recognize or take action to safeguard against, as they do not see its impacts when the mercury quietly rises.
Cristina Huidobro, the city's Chief Heat Officer, is working to protect her city and its residents from the invisible–and often deadly–impacts of extreme heat. Appointed in March 2022 by the Governor of the Metropolitan Region of Santiago de Chile, Claudio Orrego, Huidobro is responsible for identifying the dangers and impacts of heat on the region and implementing policies and projects that protect Santiago's population.
Santiago's new heat protocol is keeping residents cool—and safe
Like so many cities around the world, Santiago has been increasingly affected by scorching temperatures. In the last ten years, this normally temperate region experienced 84 heat waves—defined as three days or more with temperatures over the 90th percentile of the historic average—343 days in total. This was more than double the number of heatwaves in the previous decade.
Huidobro and Santiago's regional government have responded to this growing crisis by enacting the first ever regional protocol for extreme heat. The urgent need for this protocol was reinforced only days before its announcement, when the metropolitan region of Santiago experienced its third highest recorded temperature: 35.7 °C (96.3°F).
Me muero de calor [I'm dying of heat] is no longer a popular saying; it is becoming a reality.
Under the new protocol, the National Service for Disaster Prevention and Response (SENAPRED) uses a tiered system to issue alerts on days forecasted to be 24°C (75°F) or higher. The local and regional governments then communicate this message to the general public and take measures that were agreed upon in the protocol. For instance, on "Green Alert" days, authorities disseminate preventative care measures and guidance, while on "Red Alert" days, they will suspend outdoor activities and prepare public and private healthcare facilities for the possible influx patients with heat-related illnesses.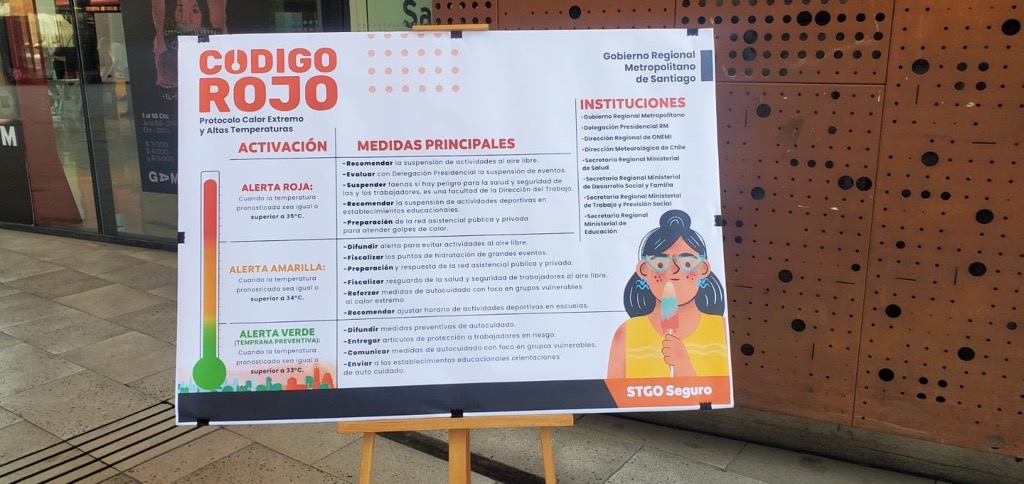 The protocol also shares information and infographics to help teach people how they can protect themselves on dangerously hot days. It includes safety recommendations for outdoor workers, educational facilities, health providers, and residents of the city. For residents, the protocol offers advice to prepare for extreme heat, which includes staying hydrated, wearing protective clothing, and minimizing outdoor physical activity during the hottest parts of the day.
Santiago is putting workers first
While some people will be able to avoid heat exposure, others' livelihoods depend on outdoor work regardless of temperature. Governor Orrego has emphasized that, "employers must take care of their workers—especially those who do it outdoors —with protection and hydration measures."
To further protect workers, Huidobro secured an agreement between the Regional Government and the Chilean Security Association (ACHS), an administrative entity representing over 2 million Chilean workers that is responsible for developing risk prevention programs and providing health coverage and compensation for accidents that happen on the job. ACHS has agreed to promote heat safety measures to protect outdoor workers. They will educate employers to recognize and respond to the dangers of extreme heat and to institute practices to protect their workers. Additionally, the organization provides health coverage for workers injured on the job; ACHS will monitor and evaluate how often and for what reasons workers seek medical care for exposure to extreme heat that will help inform future action taken by both ACHS and the regional government.
This is just the first step in a longer-term process to promote policies on labor protection and extreme heat both within the government, as well as non-governmental organizations similar to ACHS, which can play an essential role in increasing workers' resilience to extreme temperatures.
The heat-health solutions protecting the city
Extreme heat has wide-ranging impacts that demands collective action. In her first year as Chief Heat Officer, Huidobro worked with other governmental departments to incorporate resilience strategies into the design of their own projects. This increased governmental awareness led to an important step: air-conditioned ambulances.
Prior to this year, most of Santiago's ambulances did not have air conditioning. For someone suffering from heat stroke, this could prove deadly. As Dr. Jorge Ibáñez, Head of Emergency at the Ex Posta Central, explained, taking a person affected by heat stroke to the emergency room in an ambulance without air conditioning can raise their body temperature to catastrophically high levels. To combat this, the government delivered 69 air-conditioned ambulances to 28 communities, and plans for any new ambulance to have this feature.   
 Growing cooler (and greener) 
These actions are important steps in a larger campaign to protect the lives of Santiago's residents. Huidobro is also, quite literally, planting the seeds for a cooler future by advancing urban greening. The Brotar program, which was launched in May 2023, will plant 30,000 low water consumption trees across the capital. This project will help lower surface and air temperature through shading and evapotranspiration and benefit half a million residents 
With approximately 7 million people—37 percent of Chile's total population—living in the capital's metropolitan region, Huidobro is aware of the enormous impact actions to mitigate the threat of extreme heat can have. "If you make policy here, you can impact many, many, many people."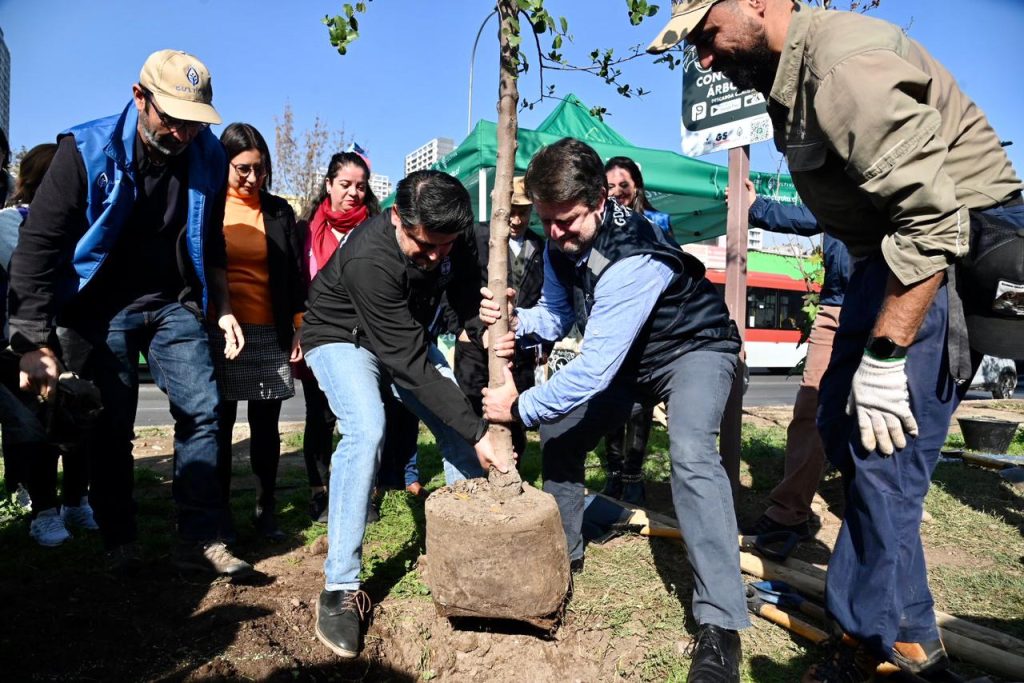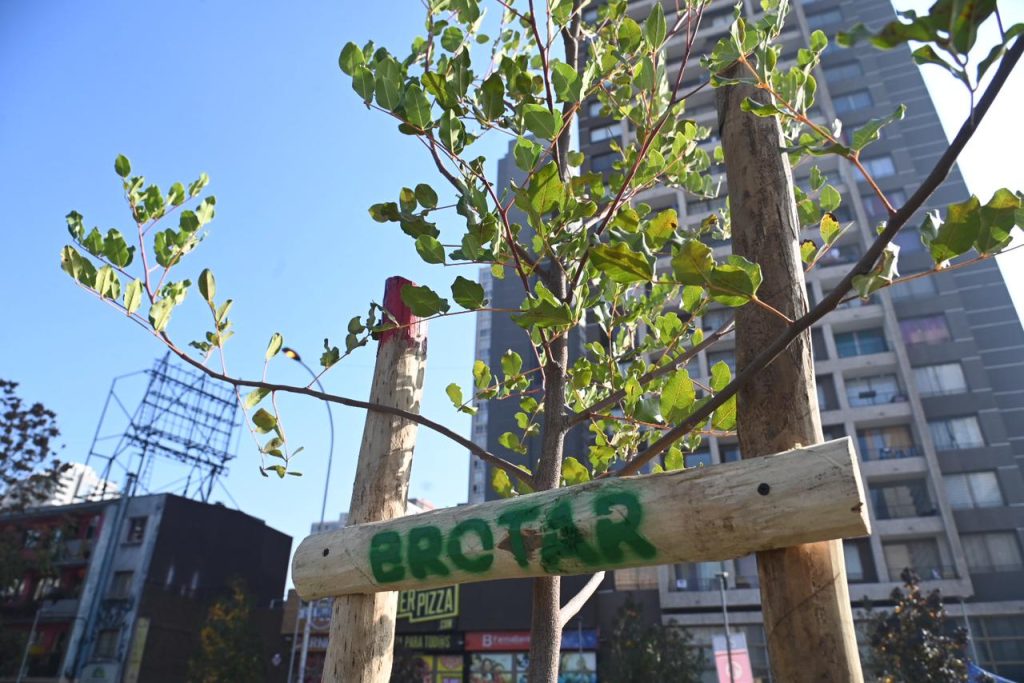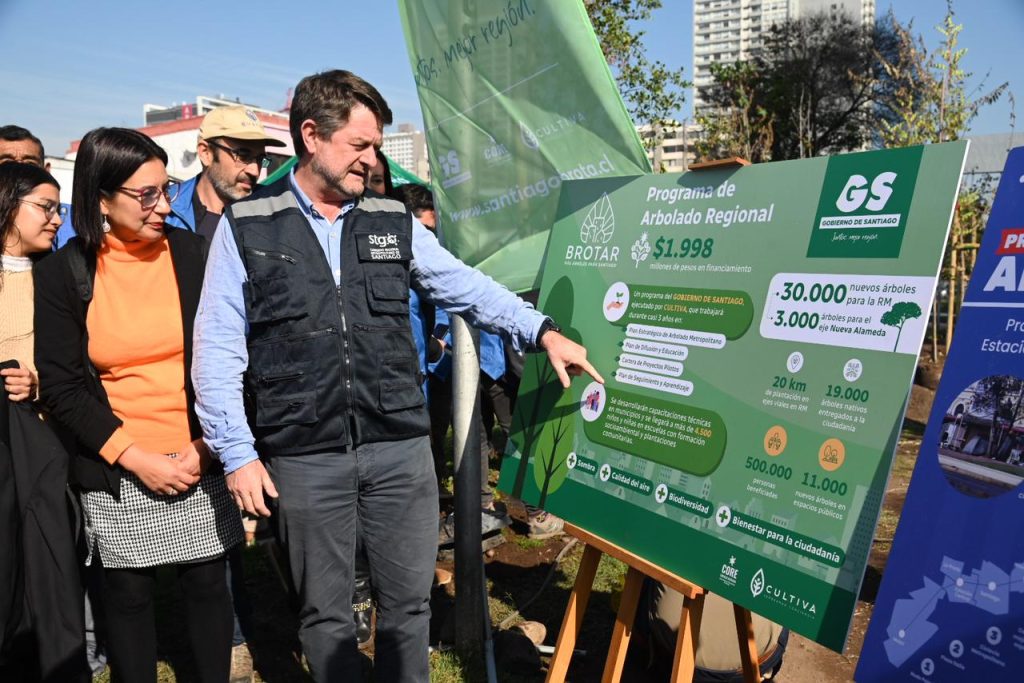 Explore more