About the Resilience Hub Network Strategy
Miami-Dade County is a vibrant community of communities—from the agricultural fields of South Dade to the high rises in Sunny Isles Beach and all the treasures in between that make "the 305" home. With a population of more than 2.5 million, Miami-Dade is the largest county in Florida and the seventh most populous county in the United States. It is also one of the most vulnerable counties to the impacts of climate change. And although it is one of the most prepared communities when addressing climate change and natural disasters, more work is needed.
Arsht-Rock's Resilience Hub Network Strategy will support these communities to become better prepared for future challenges. It will support and strengthen the existing social infrastructure that is vital to communities. In collaboration with local organizations and leaders, the project will identify spaces to activate the hubs and pods into a multi-layered system.
The strategy will be grounded in neighborhood culture and values through trust and support at all times, not just during disastrous events. The strategy will be co-created through collaborative engagements, a needs analysis, and a customized site integration plan.
What are Resilience Hubs and Pods?
A resilience hub is a physical location in a neighborhood altered to serve a community year-round, in the event of a disruption, and throughout recovery. Hubs are hyper-local, and no two are identical.
Resilience Hubs Community Survey
The Arsht-Rock wants to better understand the communities within Miami-Dade County. The community survey will be used internally to help us better understand gaps and opportunities, demographics, and personal views on their community's resources and needs.
Building stronger, safer, and more resilient communities
Building self-reliant communities
The Resilience Hub Network Strategy will identify the community gaps and opportunities and current local organizations working in this space to serve as a foundation for a network of hubs.
The project focuses on identifying gaps and developing a strategy to provide underserved areas with resources as determined by the community. The goal is to enhance the quality of life and build community self-resilience through new skill sets, knowledge, materials, and activating funding mechanisms.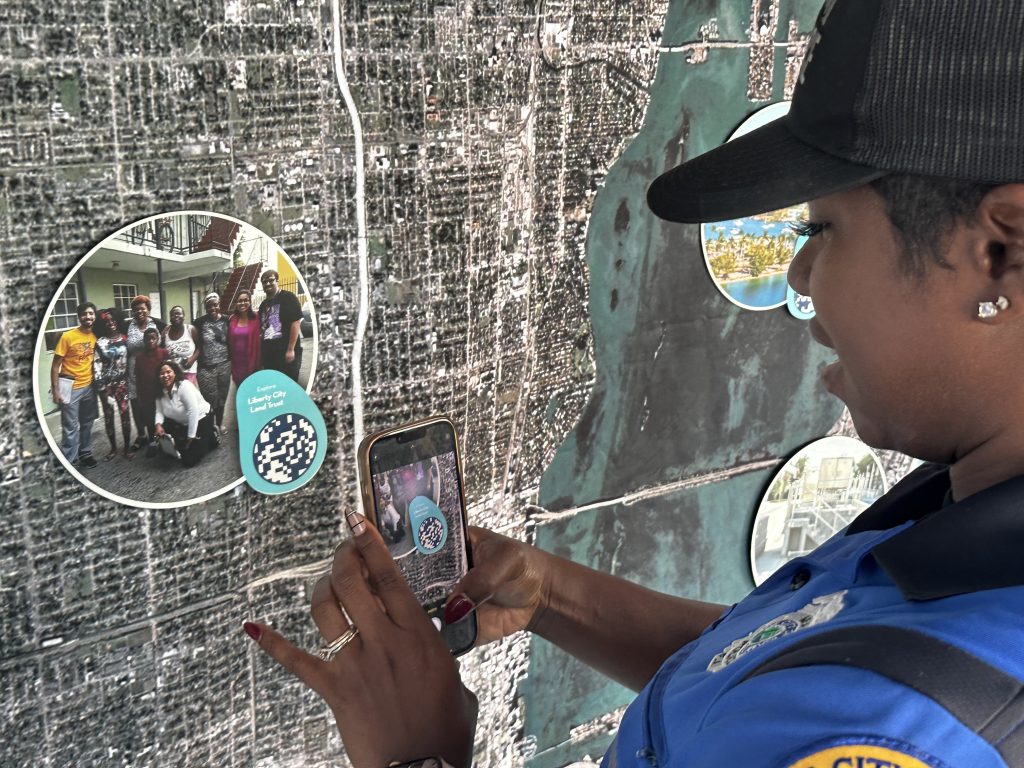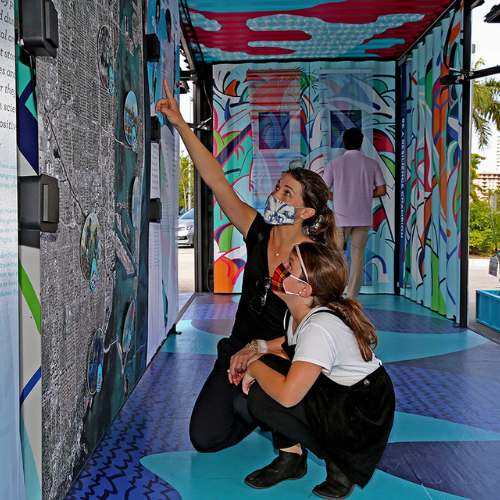 Arsht-Rock's Community Resilience Pod
Arsht-Rock's first mobile prototype, the Community Resilience Pod, was deployed in Miami-Dade County in 2020. Arsht-Rock will reach 5 million people by 2030 with its Community Resilience Pod. This immersive and interactive asset empowers Miami's most vulnerable communities to build new knowledge and climate resilience skills and prepare for climate shocks and stressors.
Partners
The project is led by the Adrienne Arsht-Rockefeller Foundation Resilience Center (Arsht-Rock). Partners include residents, neighbors, community leaders, and community-based organizations.
Explore more