Rising temperatures, rising risks: The compounding effects of heat, drought, and flood 
Fri, Jun 2, 2023
Climate change is threatening millions of people like never before. As global temperatures rise, many communities experience the growing threat of multiple, interconnected climate disasters like extreme heat, droughts, and floods.
The climate disaster nexus
In 2022, Pakistan experienced its most devastating floods of this century. This unprecedented disaster left one-third of the country underwater, killing over 1,200 people and displacing 33 million more. Pakistan's authorities faced a wave of resulting crises: drowned and displaced communities; devastated agricultural yields; widespread destruction to the country's infrastructure; and an increase in waterborne diseases.
Global warming will compound the human impact of climate disasters and make it more difficult for governments to respond and recover. As temperatures climb, scientists expect longer and more intense heat waves, droughts and floods. Disasters like these often also result in deaths, loss of livelihoods, reduced agricultural production, and property damage.
Climate disasters are often understood, prepared for, and responded to as individual challenges. While governments might tackle the upcoming hurricane season with specific emergency response strategies, they often do not account for heat waves that kill people when the power is out due to a storm, like after Hurricane Ida in New Orleans, Louisiana. However, the nexus of heat, flood, and droughts cannot be overlooked. These disasters are interconnected in complex and dangerous ways.
How are droughts and extreme heat linked?
Climate change has made many regions more vulnerable to heat and drought. A recent study found that human-induced climate change was responsible for 42 percent of the soil moisture deficit in the 22-year megadrought in the Western United States.
"Without climate change, the past 22 years would have probably still been the driest period in 300 years," said UCLA geographer and the study's lead author Park Williams. "But it wouldn't be holding a candle to the megadroughts of the 1500s, 1200s or 1100s."
Emerging research is finding a correlation between global warming and droughts. A two-degree Celsius temperature increase can double or even quadruple the risk of drought.
Warmer temperatures increase the rate of evaporation, which can exacerbate the severity of droughts by drying out soil and reducing surface water. During the 2022 heat waves, Pakistan experienced 62 percent less rainfall than normal, debilitating local agriculture and triggering "alarmingly high" rates of malnutrition and disease. China's heat wave in the same year was accompanied by a record-breaking drought in the Chang Jiang basin.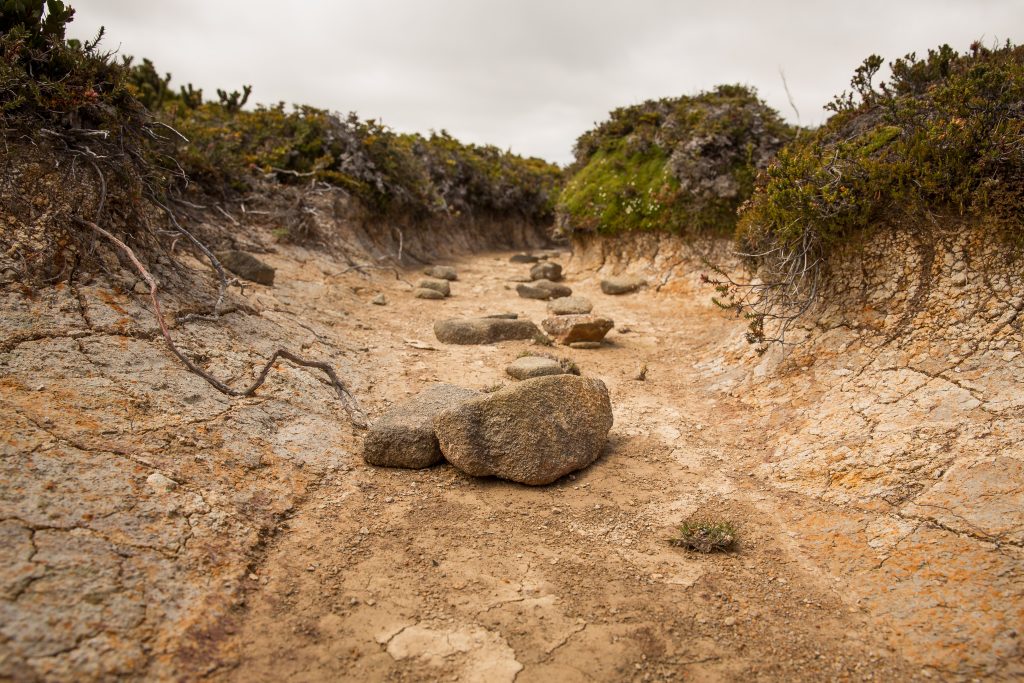 How do floods fit in this nexus?
While it seems paradoxical that droughts could make flooding more likely, the science is simple.
Prolonged periods of drought change the soil composition. When the ground dries out, there are pockets of air that limit absorption. Instead, the water collects on the surface rather than moving down into the earth, making flooding, especially flash flooding, more likely. "A drought hardens the ground," says meteorologist Justin Ballard. "When it rains, it's like pouring water on concrete.
Just as droughts can increase the risk of flooding, so, too, does extreme heat. For each one-degree Celsius (1.8 degrees Fahrenheit) atmospheric temperature increase, air can hold 7 percent more moisture. A global temperature rise of 2.8 to 5.2°C increases precipitation rates between 7 and 15 percent, and climate change is projected to increase flood depth between 10 to 170 percent.
In 2022, floods swept through Nigeria, Niger, and Chad. The flooding was deadly, killing hundreds and displacing 1.5 million people. In the aftermath, a study found that the increased seasonal rainfall over Lake Chad was 80 times more likely because of human-induced climate change. As these disasters become more severe, so will the corresponding infrastructural damage, physical and mental health effects, and economic and social impacts.
The power of nature-based solutions
Recognizing the critical need for solutions that protect the most vulnerable from climate disasters, Arsht-Rock is investing in initiatives that take a holistic approach to resilience.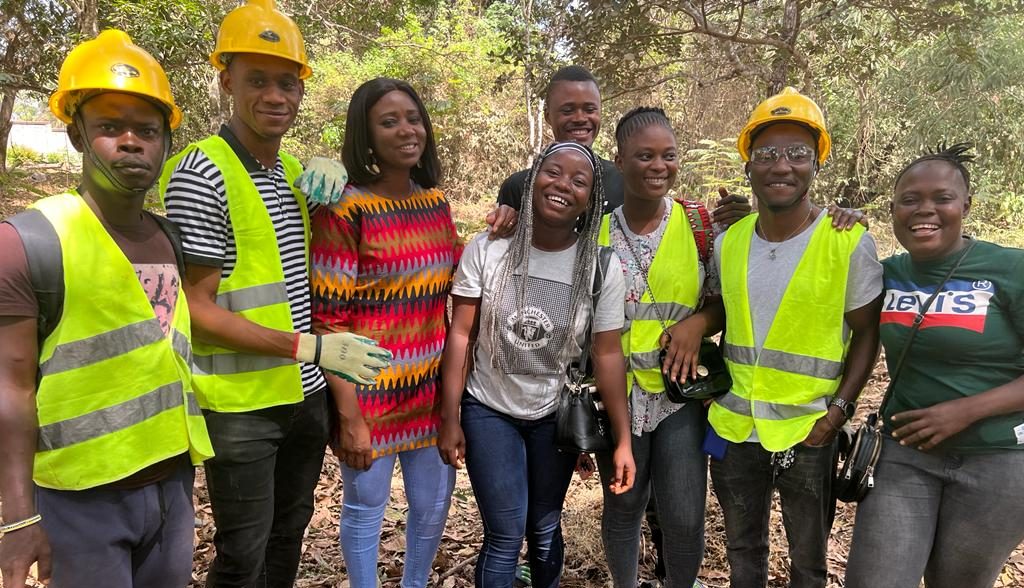 In 2017, Freetown, Sierra Leone was devastated by mudslides. After a torrential rainfall, resulting mudslides killed over 1,000 people. Chief Heat Officer Eugenia Kargbo, appointed through a partnership between the city and Arsht-Rock, knew a solution that would protect the city from future landslides and build heat resilience: trees. Working with the city and former Mayor Aki-Sawyerr, Kargbo is continuing the "Freetown the Tree Town" campaign, which aims to plant one million trees and increase the tree canopy by 50 percent. The trees will reduce flood risk because their roots provide stability and absorb water. Additionally, once they reach maturity, they will sequester carbon, reduce air pollution, cool the city and offer much needed shade.
From large trees to rooftop garden kits, nature can make a huge impact. In Chennai, India, Arsht-Rock has brought low-cost, replicable mobile vegetable garden kits to dozens of families to build food security and cool their rooftops. Over the past ten years, Chennai has seen temperatures rise by 1.6 degrees Fahrenheit, and the urban heat island effect can elevate temperatures by an additional 5 to 7 degrees. As dangerous heat becomes more frequent in India, green solutions on balconies, windowsills, and rooftops can help cool heat-prone homes.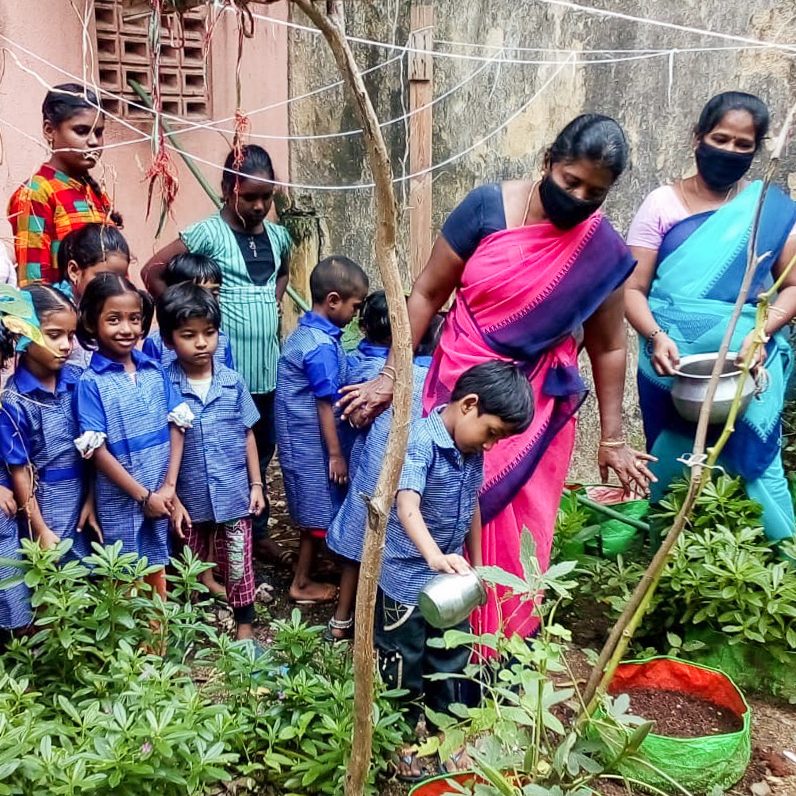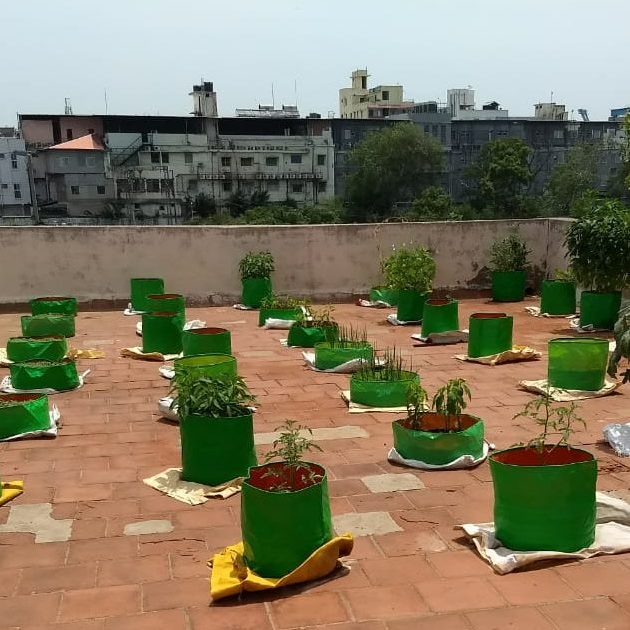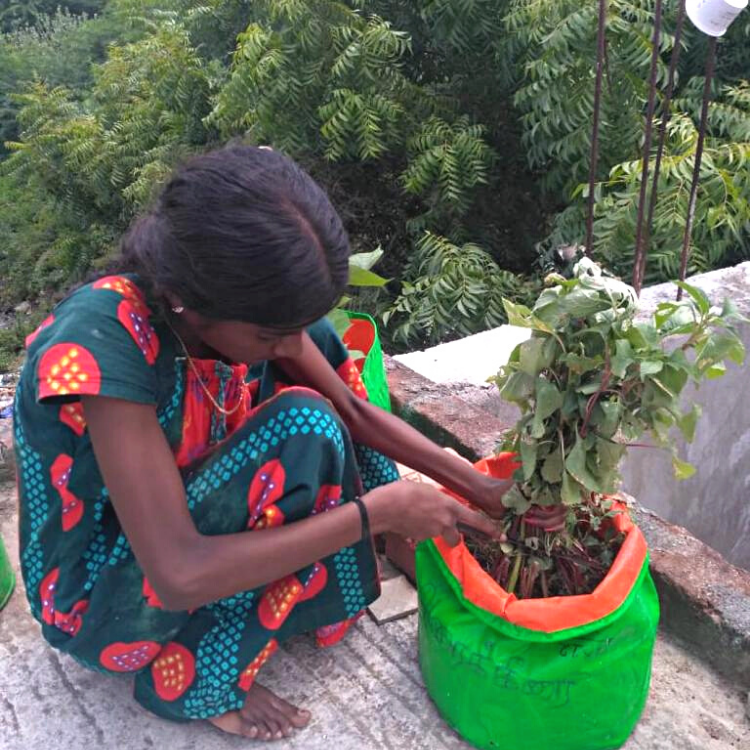 Nature-based solutions are also critical in Athens, where Global Chief Heat Officer Eleni Myrivili is collaborating with city officials to revive the area around Hadrian's Aqueduct. The Aqueduct is a 2,000-year-old water supply that was once the city's main source of water. By irrigating new greenbelts, the restoration of this ancient aqueduct will reduce the city's urban heat island.
In addition to nature-based approaches, community-based and social programs are essential for providing residents with a way to take charge of their own disaster readiness. In Miami-Dade County, Arsht-Rock has deployed a Community Resilience Pod to provide resources and knowledge that residents use to respond to climate shocks and stresses. The Pod offers preparedness programs, mental health support, and financial literacy programs. It serves as a safe space for Miamians to turn to during crisis.
Wherever we work, Arsht-Rock is dedicated to taking a community-based, multi-hazard approach to resilience. We know that these hazards can't be addressed in isolation since each disaster builds on the other to disastrous effect. Despite the growing threat of climate change, the world has the multi-benefit solutions it needs to keep people safe. Now, it's a matter of getting them to those who need them most.
Explore more