Why early season heat waves can be so deadly
Wed, Jun 21, 2023
Early-season heat waves can have devastating consequences. As the planet warms up, more people will be exposed to unseasonable heat waves and the associated health risks.
Extreme heat is not limited by geography. Countries around the world face the disastrous impacts of climate-driven extreme heat and humidity. In Bangladesh, the city of Dhaka reached the highest maximum temperature recorded in decades — 40.6°C (105°F) — during an April 2023 heat wave. In the same month, several Indian cities recorded maximum temperatures over 44°C (111°F). On the opposite side of the globe, the Pacific Northwest faced unseasonably warm temperatures in May 2023 that made it more vulnerable to ongoing wildfires.
As the planet heats up, rising temperatures are becoming unavoidable. In an average year, heat is the deadliest climate hazard. Yet its threats do not stop there. Extreme heat has rippling economic, environmental, social, and individual consequences.
Each year, heat costs the United States $100 billion in lost labor productivity. The United States will lose more as climate change worsens. By 2030, it will lose an estimated $200 billion each year; by 2050, it will reach $500 billion. In cities around the world, heat is causing similar losses to economies, infrastructure, and — most importantly — health.
As heat waves begin to last longer and strike earlier, they could cost us even more. With the growing threat of out-of-season heat waves, it is becoming more urgent to protect people from climate-driven extreme heat.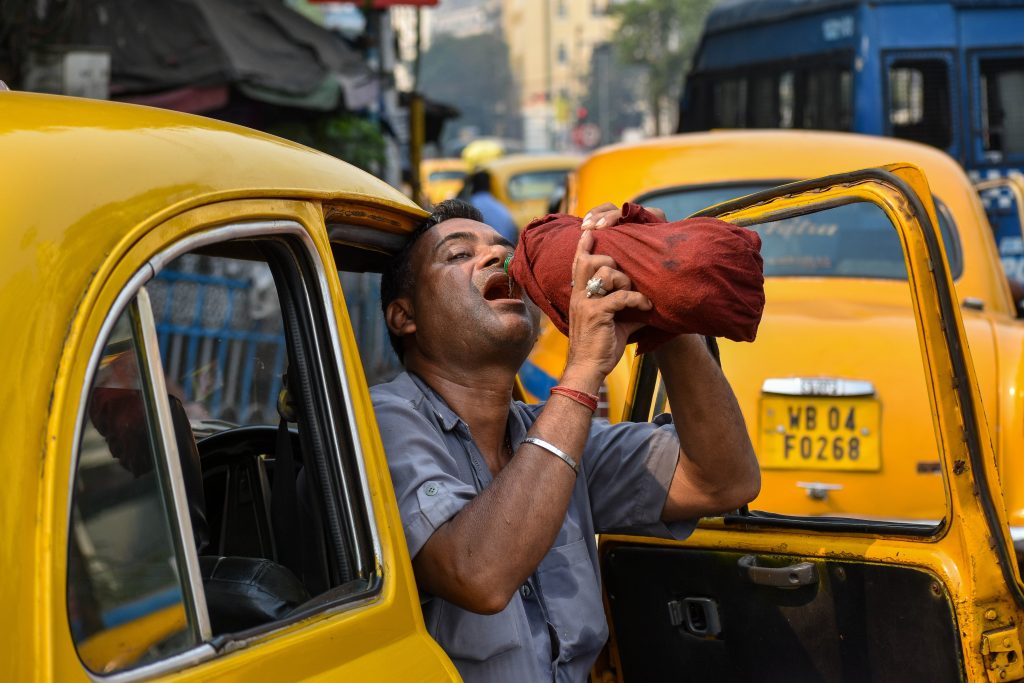 The dangers of unseasonable heat
When out-of-season heat strikes, it can be especially dangerous. Public response is often not prepared, first responders can be overwhelmed by unexpected influxes of heat illnesses, and people's bodies are not acclimatized to the heat.
In April 2021, an early season heat wave killed 11 people and hospitalized 50 when temperatures hit 35°C (95°F) outside of Mumbai, India. There was no heat warning because temperature thresholds were not met, but it was still hot and humid enough to be a life-threatening event.
When temperatures rise, our bodies respond. They produce sweat to regulate core temperatures. "The microdroplets evaporate and that cools our skin," says Global Chief Heat Officer Eleni Myrivili. "But after a point when we are hot for a very long time or we get dehydrated, our internal organs start heating up more and more, and that's when things get really dangerous."
When people are not prepared for heat, it can also become really dangerous. A growing body of research shows that early-season heat waves can have higher mortality rates than later heat waves. People are less acclimatized to heat, and there is also a great impact on people with underlying conditions and vulnerabilities. Others can better adjust to the rising temperatures. "People acclimatize at different rates, depending on your age, physiology, or the previous exposures you've had," Kristie Ebi, one of the authors for the Intergovernmental Panel on Climate Change's (IPCC) sixth assessment, told Vox.
Even in cities that experience lower average temperatures, heat waves can have devastating consequences. Our Chief Heat Science Advisor Laurence Kalkstein works in Wisconsin – a state not known for heat. Nevertheless, rising temperatures can prove just as dangerous for residents of these climates. Cities like "Madison and Milwaukee are very vulnerable to heat-related incidents and heat-related morbidity and mortality, mainly because of the climate," Kalkstein said. "When all of a sudden you get one of these terrible heat waves, it is unexpected. It is the variability of the weather, more than the heat intensity itself that kills people."
No one has to die from heat
Heat Season campaigns can help
Heat illnesses and deaths are preventable with proper awareness, resources, and responses. At Arsht-Rock, we work with cities and communities to help individuals understand their heat-health vulnerabilities and become more resilient to climate-driven extreme heat.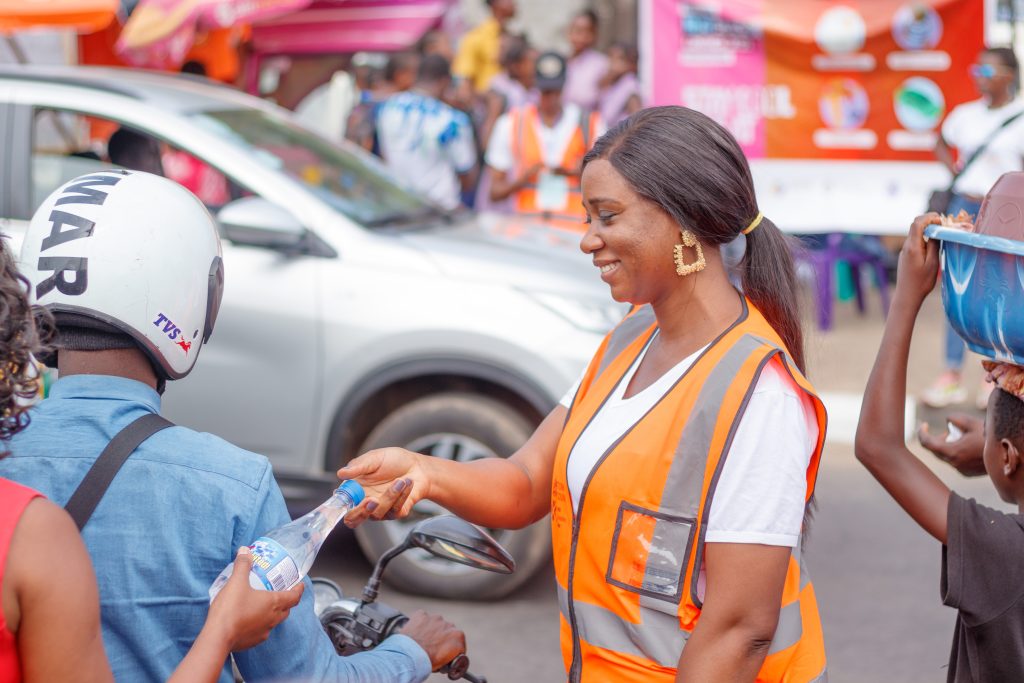 Many of our partner cities are leading the way and changing the conversation around heat. In Miami-Dade County, Los Angeles, and Freetown, residents know how to respond to heat because of the cities' Heat Season campaigns.
The Heat Season campaigns help people understand how they can protect themselves and their communities from rising temperatures. The messaging varies by city so officials can better respond to local needs and context. Through these campaigns, cities can prevent heat-related illnesses by sharing the preventative actions people can take to stay cool and identifying available resources like cooling centers.
The power of categorizing heat waves
Further, cities are beginning to categorize heat waves to help people understand when it can become dangerous. We worked with Seville, Spain, and Athens, Greece to develop categorization systems that anticipate the health impacts of heat. By considering the factors that will likely increase heat illnesses and morbidities, the forecast-based systems give people a way to talk about heat. Instead of simply saying that it will be hot, they can measure how hot it will be.
"We can tell stakeholders up to five days in advance, 'Hey, a category 3 heat wave is coming your way' and work with them as to what needs to be done when a category 3 heat wave occurs — open air-conditioned shelters, go door to door and knock on doors of people who we know are vulnerable," says Kalkstein.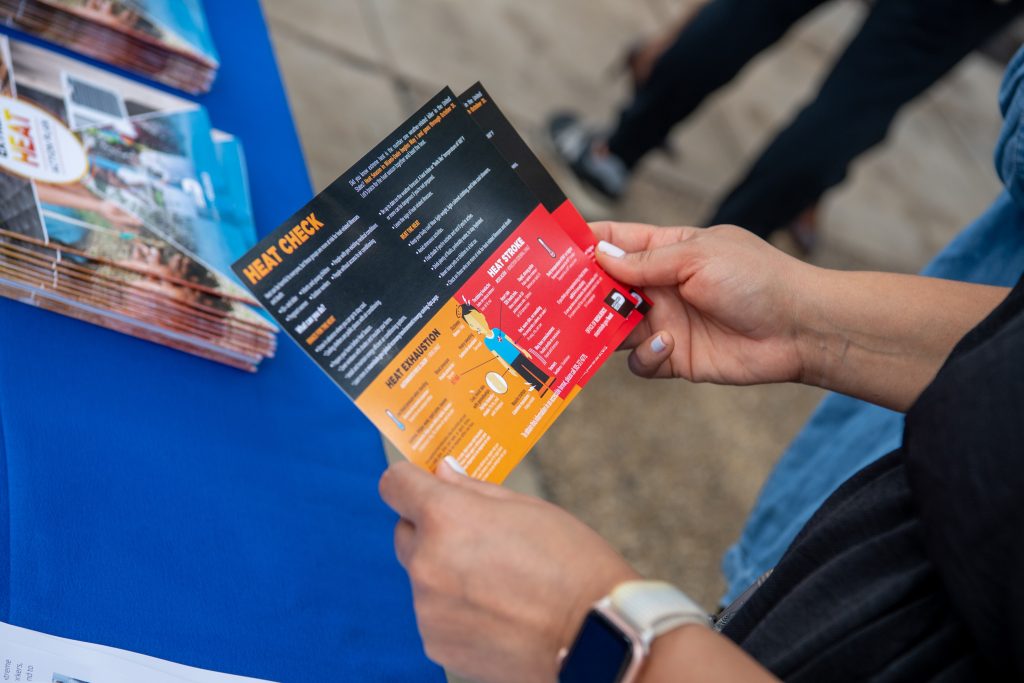 Already, Seville named two category 3 heat waves since the system was piloted. In July 2022, Heat Wave Zoe became the world's first heat wave to be officially named before the dangerous heat wave episode. In June 2023, Heat Wave Yago Sevilla was the second, with temperatures rising over 40°C (104°F).
By preparing for heat even before summer begins, cities can prevent heat-related illnesses and build resilience.
Explore more